We have extended  Eat Out To Help Out Scheme untill 30th September 2020. 
50%  Discount with cap of £10 max. per person subject to t & c.  Discounts are available on Tuesdays, Wednesdays and Thursdays only for dining in from 5pm to 10pm.
**NEW** We are also open for Brunch on Saturdays and Sundays from 11.00pm to 2.30pm.
Please note that the restaurant is open for Takeaway Orders and delivery only between 4.30pm and 9.30pm. 
We offer home delivery at cost of £3.50 subject to availability of driver.
There is a 10% discount on online orders for collections from Sunday to Thursday.

view_our_takeaway_menu.pdf

view_our_brunch_menu.pdf
News & Blog
Keep up with the latest updates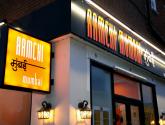 March 20, 2020
It's a difficult time for everybody at the moment and our family at Aamchi would like you to know[...]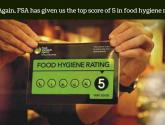 February 20, 2017
Another proud achievement for Aamchi Mumbai! Seeing the way we cook and store food, condition of[...]
November 16, 2016
Aamchi Mumbai were proud to sponsor The British Asian Trust North Ball 2016,part of Prince Charles[...]
October 21, 2016
Aamchi Mumbai gets shortlisted for the finalist in the category of best new comer. A huge thank you[...]