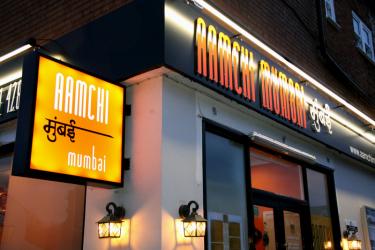 March 20, 2020
It's a difficult time for everybody at the moment and our family at Aamchi would like you to know how we are keeping ourselves, customers and local communities safe.
1. Continuous cleaning throughout our opening times, all chairs, door handles, railings and any other item that may be touched is cleaned regularly.
2. Spaced seating, we are avoiding people from different groups sitting too close together.
3. We now offer our delivery service to the local community, please call for more information.
4. Offering a complementary meal with deliveries and collections for people to pass onto vulnerable neighbours and relatives to make sure they have something hot, nutritious and delicious.
5. Supporting our NHS workers will a complementary dinner for as long as we are able to provide one.
6. Looking to reduce our menu slightly so as to reduce food waste, an important issue normally but made more so with the depletion of resources availalble in our supermarkets.
We ask that if you are unwell in any way to avoid visiting us and considering take away or delivery instead to keep our colleagues, customers and local community safe. If you'd like any more information, please send and email to info@aamchimumbai.co.uk and we will be happy to assist you. Stay safe!